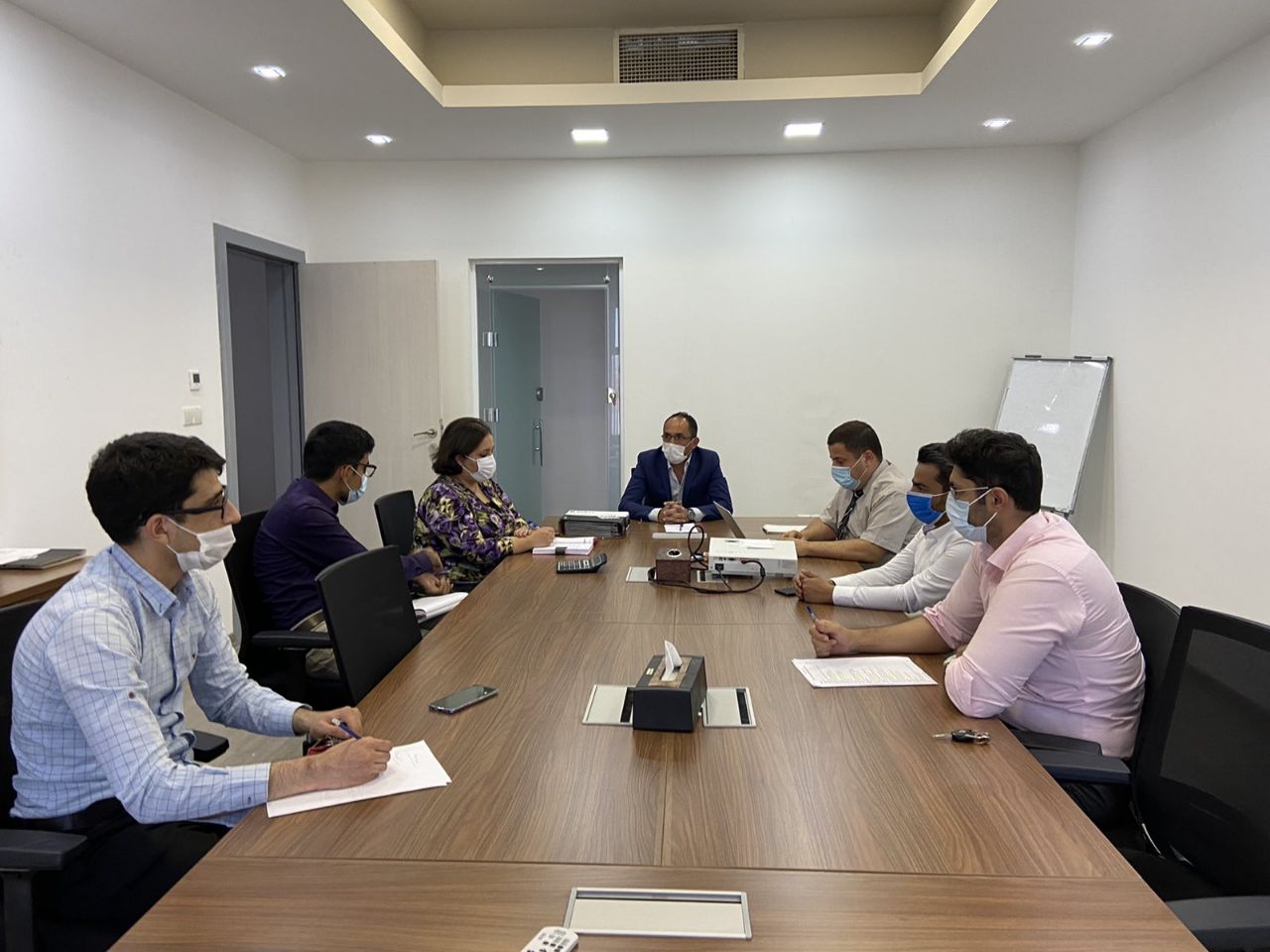 Department Meeting for Blended Teaching Approach
Categories

News

Date

September 29, 2020
Computer Science and Engineering departments organized a meeting to discuss the department policy in terms of the "Blended Teaching Approach" for Fall (2020/2021) and share the opinion of faculty members for the Fall Semester 2020. The main objective of this meeting was to enhance the safety and health care of students based on the "Health Safety Protocols" created by KUST.
In this meeting, Dr. Osman (Chairman of the Computer Science Department) clarified the policy and rules of the university and gave some suggestions on how to satisfy both the health condition of the student, as the first priority, and the high quality of lectures. The meeting was continued by some points and suggestions presented by Dr. Fryad (Chairman of the Computer Engineering Department) in order to revise the "flowchart" of "Computer Engineering Departments" and forming the scientific committee in both departments.
After a discussion with all department members and took their opinion, based on their feedback from the students, since the majority of students prefer an on-campus approach, all department's lecturers agreed to hold the class on campus by uploading tutorial videos to the classroom. The assessment tools must be the same as the ones which the lecturer put in the syllabus and followed the timetable. All the assessment tools must be held on campus.
Both departments were agreed to do research activities such as seminars, webinars, and publishing papers to enhance the reputation of the Computer Science and Engineering Department. Dr. Fryad suggested forming different scientific research groups based on the interest and scientific background of lecturers to improve the trend of publishing papers and engage and familiarize the students in the research activities.