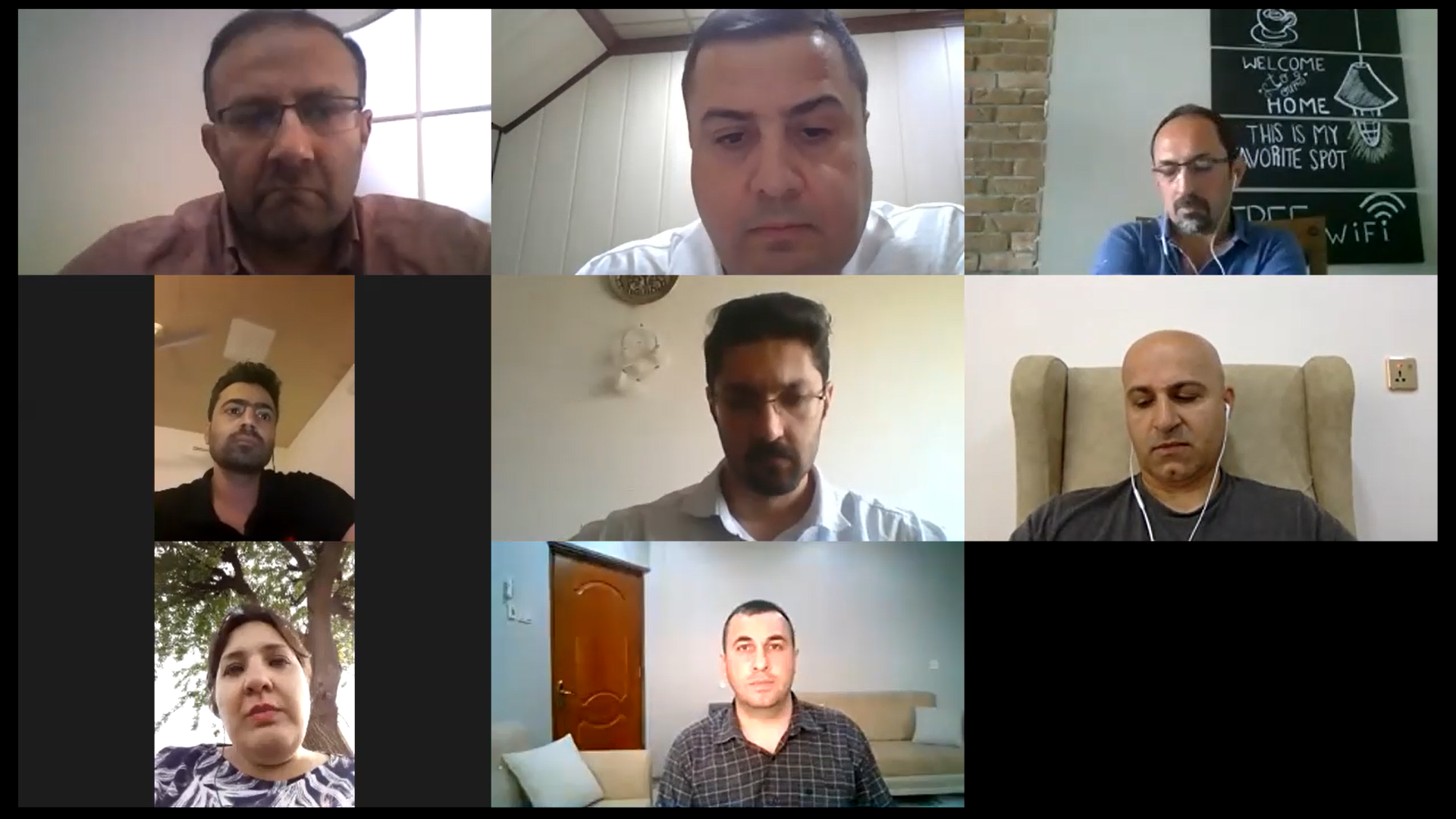 E-learning Feedback in CPS and CPE Departments
Categories

News

Date

April 23, 2020
CPS and CPE Departments, based on the KUST decision on 19th April, have been started the e-learning style. For that purpose, Dr. Osman (Chairman of the Computer Science Department) and Dr. Fryad (Chairman of the Computer Engineering Department) have decided to hold the meeting with the faculty members to get their feedback about the following three import points:
Student Exciting: Are the students interested in this kind of learning style? Are they excited about it or not? If not, what are the reasons? If yes, how excited are they?
Lab Sessions: Have you seen any student progress through this type of learning to convey the same concept? Do they get the same picture as in class?
Assessment Tools: Have you given any assignment/quiz this week? Have you gotten any difficulty?
After all faculty members express their opinions and suggestions about the aforementioned points, the committee reached the following conclusions:
In terms of "Student Exciting", all of the faculty colleagues said that the students are not interested in the e-learning /online learning style because they are not familiar with it and it looks like a new type of learning platform for them.
For the "Lab Sessions", all of the faculty colleagues provide simulator software for the practical sessions. For example, Packet tracer provided for the computer network course, EWB/Multisim provided for logic design course, and so on.
Regarding the Assessment Tools, some of the faculties have some good ideas to reduce cheatings when they have assignments for students like:
Divide the students into some groups and give different questions to each group.
Ask the student to make a short video (5 minutes) to explain the steps of solving the assignment.
Ask the students how they implemented and let them have some demonstrations about the solution.
Make a live session to ask the student about the described topics in the previous week.
Adding an online course (optional) was another topic discussed in this meeting. Each difficulty in your life gives you a lesson to make you up, that's my vision only, besides the traditional learning style if it's possible we could do some changes in our learning system like adding an online learning course for one of the semesters. This kind, of course, helps the students know how to use the current technology to get your degree. Most of the faculties agree with that but it needs MHE permissions. So, it can be an elective course. Also, it helps faculties to supervise the internship of the students through this online course.